Gym81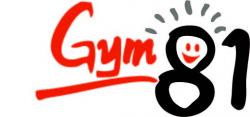 We were awarded £83,206 from the Big Lottery Fund's Community Spaces programme to turn an open area of our regeneration centre in the heart of Whitecrook, Centre81, into a multi purpose gym and improve access to the nearby outdoor sports pitches.
The Community Spaces programme allows local people to get together and shape their neighbourhood by making better use of outdoor and indoor spaces. Our project aims to improve the physical and mental health of residents through a range of innovative and exciting programmes added to which will now be a new indoor gym and new floodlighting on the adjacent sports pitches making them available for sporting activities all year round.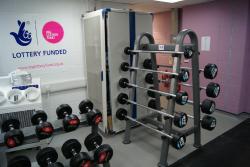 Our fantastic new Gym81 is now opened in March 2014. We already have over 200 members signed up and taking their first steps to fitness! Gym81 is a not-for-profit project and all monies generated will go towards the running costs and also to run additional fitness classes and sports activities at Centre81.
Joining Gym81 is easy! Simply visit Centre81 and ask at reception for our application pack. Once all the paperwork is completed and the appropriate fee paid, we will book you in for an induction with our qualified personal trainer and then you're ready to go!
Gym81 Price List
Pay-as-you-go - £4 per session
Annual - £100
Monthly- £10
Induction (compulsory) - £10
All fees must be paid in advance.
Gym81 Opening Hours
Monday to Friday - 8am until 9pm. Saturday - 9am until 1pm.
Last admission will is 45 minutes before closing time.