Contact Us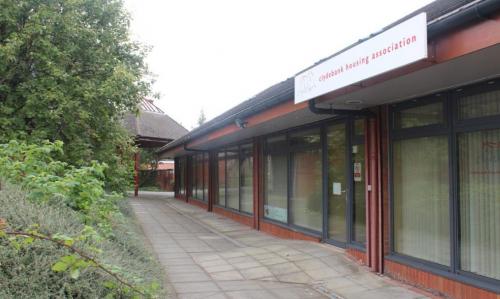 Clydebank Housing Association Ltd
(currently closed to the public)
77-83 Kilbowie Road, Clydebank G81 1BL
Telephone No: 0141 941 1044
Fax No: 0141 941 3448
For emergency repairs outwith office hours (fire, flood, heating breakdown) click here.

For day-to-day repairs (ie. heating breakdowns, leaking taps):
reactive.maintenance@clydebank-ha.org.uk
For major repairs (ie. new kitchens, bathrooms) or programmed work (ie. gas safety checks):
programmed.maintenance@clydebank-ha.org.uk
For any tenancy related enquiries (ie. rent, offers of housing, waiting list enquiries, welfare rights service):
housingmanagement@clydebank-ha.org.uk
For complaints or all other questions or enquiries:
https://www.clydebank-ha.org.uk/about-us/making-a-complaint/making-a-complaint-online/ (complaints)
info@clydebank-ha.org.uk

Find us on Twitter
Find us on Facebook

Scottish Charity No. SC 033962. Registered in Scotland at 77-83 Kilbowie Road.


Office Opening Times
Our office is currently closed to the public but our staff are available 9.00-5.00pm Monday-Thursday and 9.00am-4.00pm Friday.


Staff Training Closure
We also close on the first Wednesday morning of each month until 2pm for staff training.


Public Holiday Closure
For emergency numbers to call outwith working hours, please click here.
The office staff will not be available on the following public holidays 2021/2022:
Friday 2 & Monday 5 April 2021
Monday 3 May 2021
Friday 28 & Monday 31 May 2021
Friday 16 & Monday 19 July 2021
Friday 24 & Monday 27 September 2021
Friday 25 December 2021 to 6 January 2022 (with likely closure on 24 December PM)


Making a Complaint
For information on making a complaint to the Association please click here.


Useful Numbers
Radnor Park caretakers 0141 951 1642
Police Scotland 101
Clydebank Health Centre 0141 531 6363
Citizens' Advice Bureau 0141 435 7590
Independent Resource Centre 0141 951 4040
Social Work Out of Hours 0800 811505
West Dunbartonshire Council (WDC) 01389 737000
WDC Trading Standards 01389 738552
Gas Emergencies (SGN) 0800 111 999
Scottish Power Emergencies 0845 2727999
Scottish Water Emergencies 0845 6008855