Tenancy Agreement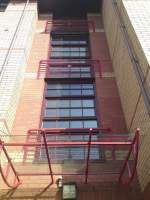 All of our tenant's are bound by a Scottish Secure Tenancy Agreement (SST), and will have been given their own copy of this at their sign up interview.
The SST is a binding legal document outlining the rules and regulations for your tenancy such as when your rent is due, who is responsible for carrying out different repairs, how the tenancy can be ended etc.
The link below will show you sample versions of the SST agreement used by Clydebank Housing Association, one for multi storey properties and one for all other stock.
Tenancy Agreement